Mistress Kim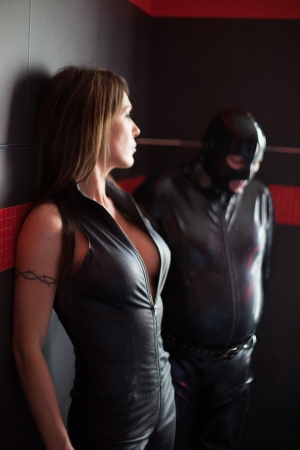 The core of my deepest ambition is to be perverted, nasty, strict und adamant. Ultimate whipping, bastinado, strict bondage by using ropes, foil und chains are just some tools of my modus operandi. Bench, cage, block and tackle are just some of the features that are available in my well equipped dungeon – of course long time sessions are also possible. Encounters without any safewords and limits are some of my favourite pleasures. It will be up to me to set a limit – if there is any limit. Needles, hardcore clamps and electricity will are some more of the evil things I prefer.
Breathplay, water boarding and choking bring the feeling of absolute power to me and inspire me to go beyond your wildest dreams. This is what my intention is all about – being in control and humiliate you the way I like. Brandings and/or cigarette or ash tray games can be introduced to your highway to suffer in hell. Any Longings for deeper experiences? Fisting, anal play, golden shower, human toilet sceneries and "no way out" games will let you feel your limits. I have developed my very special and personal techniques in these very extraordinary playgrounds.
My fantasy is the key to your desires, increased by psychological finesse and know how. Your preferences and dreams will come true in a way you have not even been dreaming of until the moment we will bring dreams to life. Smooth, strict or beyond all borders.
My wardrobe will perfectly match any situation. This features leather, rubber and of course a huge collection of high heels. Of course, all these things will be an accessory that I will use to let you feel my power.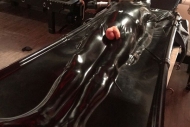 Photos 8 - (5)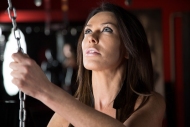 Photos 7 - (18)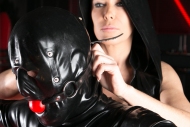 Photos 6 - (26)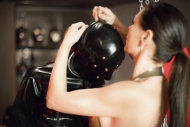 Photos 5 - (25)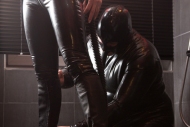 Photos 4 - (25)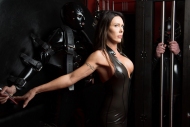 Photos 3 - (12)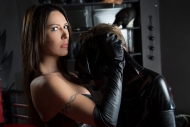 Photos 2 - (10)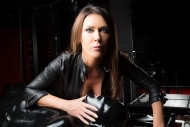 Photos 1 - (10)
---